1.SPC floor has a non-slip function, it is more astringent when exposed to water, and is not easy to slip, especially for families with elderly or children at home, such as airports, kindergartens, and hospitals. SPC floors can be preferred.
2.Spc floor is water proof ,fire retardant ,good wear resistance ,suitable to use in homes.
3.UTOP SPC Flooring no Formaldehyde, no heavy metal, no harmful material inside, it is environmentally friendly flooring.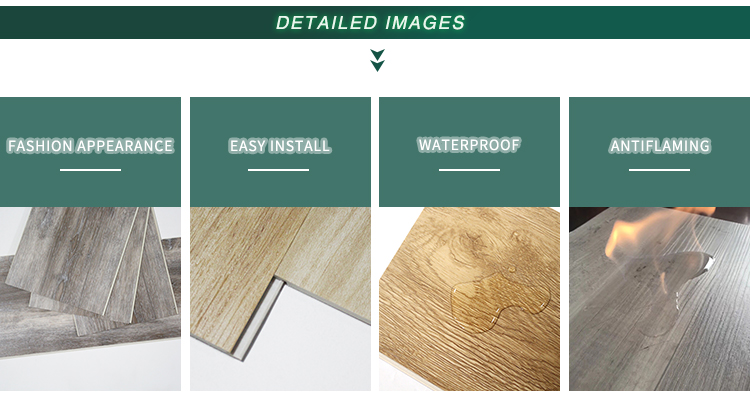 4.SPC floor is click floor, dont use glue, install is faster than traditional method.
5.Good thermal conductivity and heat dissipation capacity, uniform heat dissipation, the first choice for floor heating and energy saving.
6.not cold as ceramic tile ,could walk barefoot on the SPC floor.